Thank you so much for your interest in supporting the Momtographie Online class!
If you're already ready to become an affiliate head on over to Send Owl TO SIGN UP! 
If you need more details…keep on reading below!

My goal with Momtographie is to help as many women as possible learn to love using their DSLR cameras in manual mode and love the life they're living too!
To date I've supported 600+ women on their Momtographie journey both in my local community and online.
The Class
Kickoff for the class begins with a free sneak preview week long lesson called One Ingredient Fix. (see the landing page and promo video HERE). We will begin that JUNE 8TH.
During the preview week, participants gain access to a PDF lesson, video lesson, and daily email guidance. There will also be a Live Q&A webinar during that time too.
As an affiliate the free 'One Ingredient Fix' lesson is what you should be referring people to. I will handle a majority of the sales process for you from there (cookies will be saved and if a subsequent sale for the full course happens you will get credit).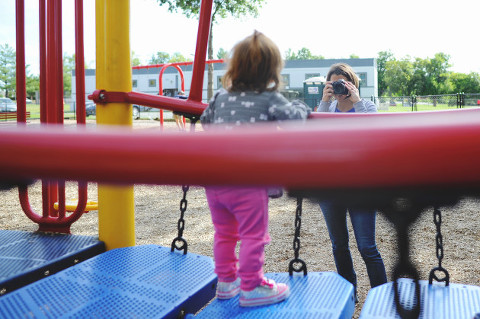 The full Momtographie Online class is 6-weeks and will virtually teach moms 'a recipe for photographic success'. Ideally this course is for DSLR owners and will provide both tips and tricks (such as using light and composition) for taking better photos in addition to the technical tools for mastering all the buttons and settings on their camera.
The content will be delivered via a private website and will grant students access to PDF guides, workbooks, videos, prerecorded office hours calls by me, LIVE Q&A calls every other month, and bonus materials to help master the concepts presented.
The next round of the full 6 week course begins July 1st.
The Cost + Affiliate Commission
Retail Price: $249 (ongoing)
Earlybird Sale Period Price: $199 (June 13th-15th)
Affiliate Payout: 25% of cost paid by the registrant
Affiliates will be paid during the last week of July 2016.
How do I promote your class?
Become an affiliate of my programs on Send Owl. CLICK HERE TO SIGN UP.
Send Owl should direct you to my programs, classes, and books.
Find your custom link(s) for Momtographie Online once you've registered with Send Owl.
There will be 2 links for this course. (you will also see links for my other ebook and programs as well so look closely) One link will lead people directly to the free ONE INGREDIENT FIX class sign up. The 2nd will lead them to the sales page.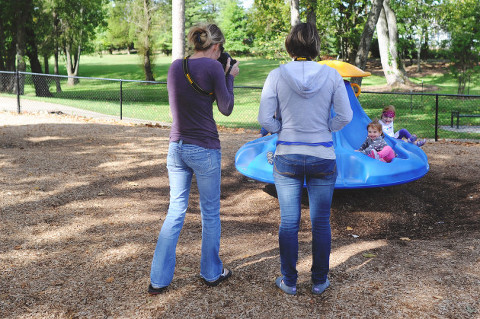 Sale Schedule
Late May – Early Juen: Announcement of promo video and FREE one week photo lesson registration starting JUNE 8th.
June 8th: Free class beigns
June 13th: CART OPENS (earlybird rate)
June 15th: Earlybird sales end
June 30th: Regular sales End
July 1st: Class begins
What I'll Need From You
Targeted support via promoted blog posts, social media shares, and email blasts to your communities!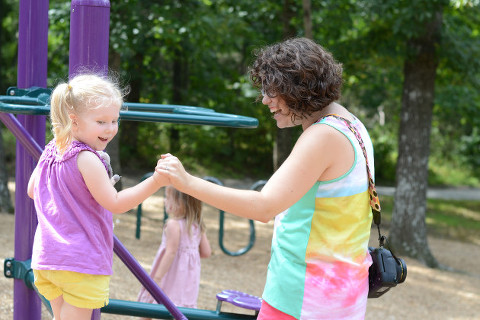 Promotional Opportunities
I respect and value that you have different ways of communicating with your communities. So, feel free to publicize this course in a way that feels aligned with your style and brand. My request is simply that you do share proudly (and loudly if you're up for it!).
The BEST affiliate sales in the past have come through building momentum and connections with your peeps. (dedicated newsletter blasts tend to work best from past experience with other affiliates)
Here are a few suggestions:
Write a blog post sharing the class. (want to brainstorm ideas that will resonate with your audience best? Email me!)
Interview me on your blog
Send a solo broadcast to your email list or put a blurb in your email newsletter (see below for a sample email script)
Put the Momtographie badge images on your site or in your newsletter (see below for badge options – or make a request for a specific size if needed)
Any other creative ideas you may have…
And of course – please share generously on your social media networks.
Feel free to reach out if you want to chat about what may work specifically for your audience.
Affiliate Perks
Are you a blogger who would like a free pass to take the class yourself? Email me. I'd love for you to share your experience with your audience and get them on board to take the class with you! However I do have some expectations for promotion on your end in order for you to cash in your free class pass.
Let's talk via email HERE if you want to work something out.
Easy Peasy Sharing
See below for images you can use to share the class on Facebook and Pinterest. Let me know if there is something else I can create to help you out more!
Click HERE to download the image below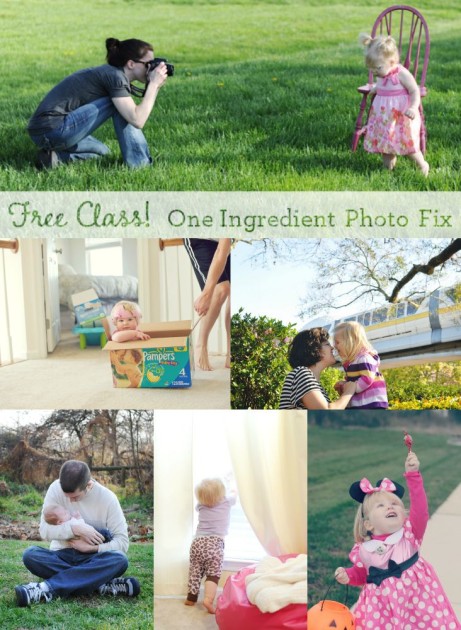 Email Newsletter Script
**Of course feel free to adapt to your voice and style – this is just a guide.
Subject:  Here's how I'm committing myself to taking better photos next year
Subject:  A free week long photography class is only a click away
Subject:  Check out the class I'm taking next week

Hi <first name>,
I have quite a treat for you today!
<<<insert personal story about your own experience with photography. (ie: If you're like me, you love taking photos of all the awesome and adorable things your kids do, but your photos seem to be missing something. Cute kids, great camera, but I always think I'm leaving out one key ingredient to getting my photos just right.)>>>
Well today, I'm finally making the commitment to taking better photos of my kids, because I'm SO excited about a new online class being led by teacher and professional photographer, Beryl Ayn Young.
The best part is, this class is especially for moms, and she's offering  sneak peek of the class next week for FREE! I'll be taking part in her free 'One Ingredient Fix' mini-class. and I'd love to have you join me.
During 'One Ingredient Fix' Beryl promises to share the one key photography ingredient she's found misused frequently by moms: seasoned veterans and newbies alike. She's also going to provide an easy ingredient swap that will have us taking better photos, with no technical knowledge required.
You can easily register to take part in the class here:  INSERT LINK HERE (http://www.momtogrpahie.com)
I hope you'll join me for what promises to be a delicious photography experience.
(INSERT YOUR SIGNATURE)
Social Media Ideas
**Of course feel free to adapt to your voice and style – this is just a guide.
Moms, your one ingredient photo fix is only a click away. Join @Beryl Ayn Young for a FREE class: (insert affiliate link)

I'm taking @Beryl Ayn Young 's FREE online photography class for moms August 17th. Care to join me? (insert affiliate link)
@Beryl Ayn Young has the FREE 'One Ingredient Fix' for moms who want to take better photos. Starts August 17th. (insert affiliate link)
Please let me know if there is anything else you might need from me to make your experience as an affiliate an easy one. I am hoping this can be a win-win for us both and I'm really excited to help you make some money in exchange for your enthusiasm and promotion of my signature e-course offering.
I'm looking forward to working with you!
xo.
Beryl