Momtography™ LIVE is the 4 hour jumpstart DSLR photography class designed with moms in mind. Meet Katie Anderson, Sacramento, California local instructor!
Katie Anderson
Sacramento, CA
I am so excited to start your Momtography journey with you!  Momtography has been a game changer for my family, and I look forward to introducing my love of photography to you.  I am wife to a wonderful husband, and mom to two crazy and energetic kids and one very patient German Shepherd (often my most willing photography model!).  Good coffee and better wine are my most frequent vices.  I enjoy cooking and entertaining, so you can usually find my family spending time outside with family and friends.
---
my why
I frequently refer to my initial experience with Momtography as my re-awakening.  After an unexpected career change, I found myself at a crossroads of life, not really sure which direction to take.  I was waking up from the fog of early motherhood, with kids who were approaching 5 and 2 years of age, and finally had time to take a few deep breaths and look around at where I was in my life.  I realized that in the hustle and bustle of raising a husband, two kids and a dog, I had lost a part of my identity.  I remembered my high school photography classes fondly, so I asked for a DSLR camera for Christmas.  Right after the holidays, I picked up the camera and quickly realized that a fancy camera does not automatically equal fancy, photographer quality images.  I found Momtography through a local Moms' Group and was completely blown away.  The approachable nature of the class, the community of supportive people – it was all a game changer for me.  I started the Teacher Training less than 6 months after I took the class, because I believe so strongly in the message that you CAN be a great parent, but also take the time to acknowledge and foster your OWN inner creativity and personal development.
---
fun facts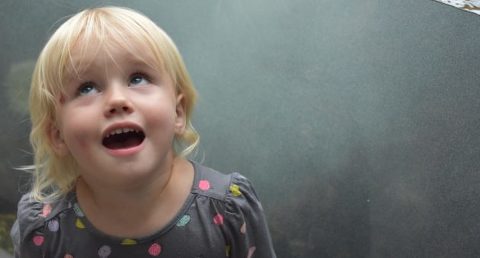 My maiden and married last name are both Anderson… which was also the case with my paternal grandparents.
I have had the opportunity to travel around the world as a professional conference planner, and my ultimate goal is to visit every continent – three more to go!
I am a diehard animal rescue fan. We currently have a rescued shepherd mix who if often my most willing photography model.
I believe in pennies from heaven, except in my case it's silver dollars. My far-far (Swedish for father's father or grandpa) always gave us silver dollars whenever we saw them and now I receive them at critical moments in my life. I got one as bridge toll change when I was going to visit my then-boyfriend who became my husband. My son found one in our yard right after a major relocation move.
---
my next class
MOMTOGRAPHY™ IS THE BEGINNER DSLR PHOTOGRAPHY CLASS DESIGNED WITH MOMS IN MIND.
Designed for the busy parent, grandparent, or family member on the go, this 4 hour jumpstart course will deliver the basics to get that camera out of AUTO mode and working for you in any situation.
During your 4 hour Momtography™ class we'll cover the following topics:
Top 10 Tips for Taking Better Pictures of Kids
Basic Photo Composition Rules
Introduction to Exposure (why are my pictures from outside so bright and why are there so many shadows on faces?)
ISO (why are all my pictures from inside the house so dark and grainy?)
Shutter Speed (my baby is on the move and all of my photos are blurry!)
Aperture (how can I take pictures when my kitchen is such a mess?!)
Camera Settings
Basic Lens Overview
Backup, Printing, & Processing Overview

 YOUR REGISTRATION ALSO INCLUDES:
An afternoon away from the kids with the opportunity to meet and mingle with others who want to learn about their camera, just like you.
PDF quick guides of all course materials, notebook and pen so you'll be able to recall what you've been taught long after Momtography™ is over.
Snacks and drinks to keep you energized and re-fueled for an afternoon of learning.
Access to a private Facebook group after class is over to connect with other Momtography™ students and photo lovers so you'll be able to keep in touch, share, learn and grow together as you continue practicing what you've learned.
Keep in mind: if you're hoping to learn how to effectively use flash equipment to take take photos at your cousin's wedding next month, this might not be the class for you.
In 4 hours we only have time to touch on technical basics, and I personally take 99.9% of my own photos without flash. All that extra equipment is bulky, and requires time and patience to set up and use properly which isn't always the best option when you're a mom on the go.
Not to worry though, that tips and techniques shared during class will have you taking photos far more crisp, clear, bright, and beautiful than you imagined possible after 4 hours of learning!
Upcoming Classes!
Saturday, February 9, 2019
Location To be Determined
Walnut Creek, California
10am-2pm
EARLY REGISTRATION SPECIAL – $179!!   Register by January 26th
As of January 27th, price will increase to $199
Momtography® LIVE: DSLR Camera Basics on February 9th  ($297 value)

PLUS A FREE BONUS – No Fear, No Fail Photo Recipe Cards ($97 value)
Saturday, February 23, 2019
The Makers Place
2618 X Street
Sacramento, CA 95818
10am-2pm
EARLY REGISTRATION SPECIAL – $179!!   Register by February 9th
As of February 10th, price will increase to $199
Momtography® LIVE: DSLR Camera Basics on February 23rd  ($297 value)

PLUS A FREE BONUS – No Fear, No Fail Photo Recipe Cards ($97 value)
Are you ready to take control of your camera and shoot the beautiful pictures you've been waiting to capture?
Can't make my next class? No problem!
Just pop your name onto my VIP waitlist below, and you'll be the first to hear when registration for my next class opens up.