Momtography™ LIVE is the 4 hour jumpstart DSLR photography class designed with moms in mind. Meet Sarah Cruz, South Windsor Connecticut local instructor!
---

Sarah Cruz
South Windsor, Connecticut
A life style family photographer &  proud mom to 3 boys, (high school, middle and elementary). Married 18 years & counting to a tech wizard Alvin. She says "life swirls fast around here.  I grew up in CT, went to CA as soon as UConn gave me my Fine Arts degree, then moved to NJ when our oldest was born to be closer to family." They moved "home" to CT & are very active in town volunteering for the school PTO,  SW Apple Fest, community activities, Together We Rise and JDRF.
---
Why
I am a marketing project manager/event specialist for a financial advisor firm and photograph kids and families professionally. Photography is important to me because saving memories while meeting new people allows creativity. I am always curious about our stories and how we show them, capturing that lets you in.  I loved going through my parents photos from their college experience or when my 4 siblings and I were little. There's an explanation for why each was taken and I love the details. That's also why I love photographing kids and family, because you're marking the story for this toddler to read into later. I was never a "technical" photographer, mainly using point and shoot type of cameras because the DSLRs were too pricey.  Finally, we splurged on a 'nice camera' a Nikon D90 and a class on how to use it (the most expensive and rewarding thing I bought since having kids). So the perfectionist in me recognizes the value of your purchase and I'm excited for you to see what you will be able to produce.
---
3 fun facts
Capturing our everyday in a beautiful way has been the biggest gift in learning my camera. All I wanted was that pretty, blurry background and now I know I can work out any lighting situation to capture great family moments. Here's some facts about photography and me.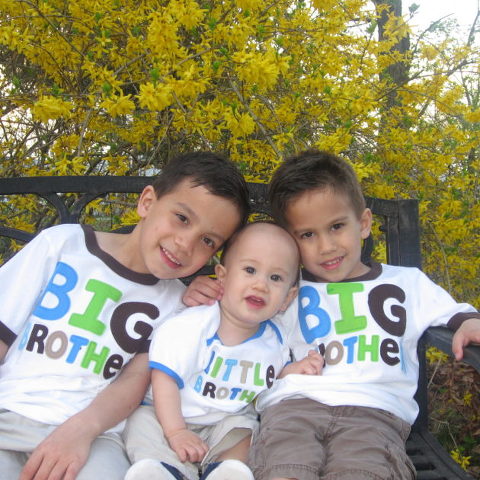 Happy mom to 3 boys who have been photographed so often! It's the lifestyle, everyday photos that come out the best because they have no patience for being posed never mind dressing in coordinating outfits. Captured this when they were little and could be dressed on demand. : )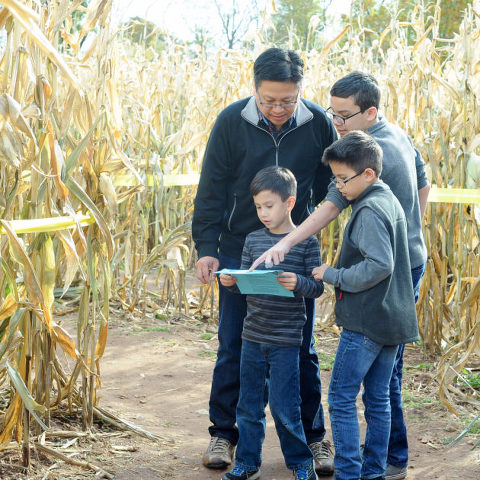 My kids are obsessed with technology and would be home bodies, but we really encourage community and adventure. I love seeing something new and that means on the weekends after their soccer or TaeKwonDo, we're typically out of the house. Whatever it takes to get time together and off the screens.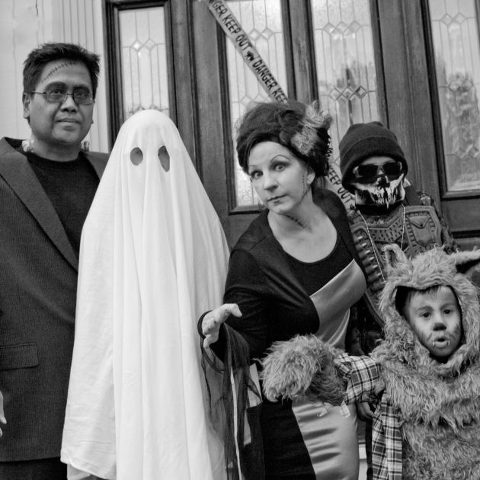 Born on the 5th of July, holidays always made me happy, any reason to dress up or celebrate is special. Halloween and the opportunity to pretend has become the most joyful for me. As my kids get bigger, we've gotten into some cosplay when we attend comic conventions. I also photograph kids professionally in their costumes. SO FUN!
---
my next class
MOMTOGRAPHY™ IS THE BEGINNER DSLR PHOTOGRAPHY CLASS DESIGNED WITH MOMS IN MIND.
Designed for the busy parent, grandparent, or family member on the go, this 4 hour jumpstart course will deliver the basics to get that camera out of AUTO mode and working for you in any situation.
During your 4 hour Momtography™ class we'll cover the following topics:
Top 10 Tips for Taking Better Pictures of Kids
Basic Photo Composition Rules
Introduction to Exposure (why are my pictures from outside so bright and why are there so many shadows on faces?)
ISO (why are all my pictures from inside the house so dark and grainy?)
Shutter Speed (my baby is on the move and all of my photos are blurry!)
Aperture (how can I take pictures when my kitchen is such a mess?!)
Camera Settings
Basic Lens Overview
Backup, Printing, & Processing Overview
 YOUR REGISTRATION ALSO INCLUDES:
An afternoon away from the kids with the opportunity to meet and mingle with others who want to learn about their camera, just like you.
PDF quick guides of all course materials, notebook and pen so you'll be able to recall what you've been taught long after Momtography™ is over.
Snacks and drinks to keep you energized and re-fueled for an afternoon of learning.
Access to a private Facebook group after class is over to connect with other Momtography™ students and photo lovers so you'll be able to keep in touch, share, learn and grow together as you continue practicing what you've learned.
Keep in mind: if you're hoping to learn how to effectively use flash equipment to take take photos at your cousin's wedding next month, this might not be the class for you.
In 4 hours we only have time to touch on technical basics, and I personally take 99.9% of my own photos without flash. All that extra equipment is bulky, and requires time and patience to set up and use properly which isn't always the best option when you're a mom on the go.
Not to worry though, that tips and techniques shared during class will have you taking photos far more crisp, clear, bright, and beautiful than you imagined possible after 4 hours of learning!
NEXT CLASS DATE:
Sunday March 11, 2018
Class Location
South Windsor, CT
1 pm – 5pm
Cost: $249 (ACT NOW! – Early Bird Discount until Feb 25th $199)

Are you ready to take control of your camera and shoot the beautiful pictures you've been waiting to capture? Register now by clicking the button below.
Sunday March 11, 2018

Can't make my next class? No problem!
Just pop your name onto my VIP waitlist below, and you'll be the first to hear when registration for my next class opens up.